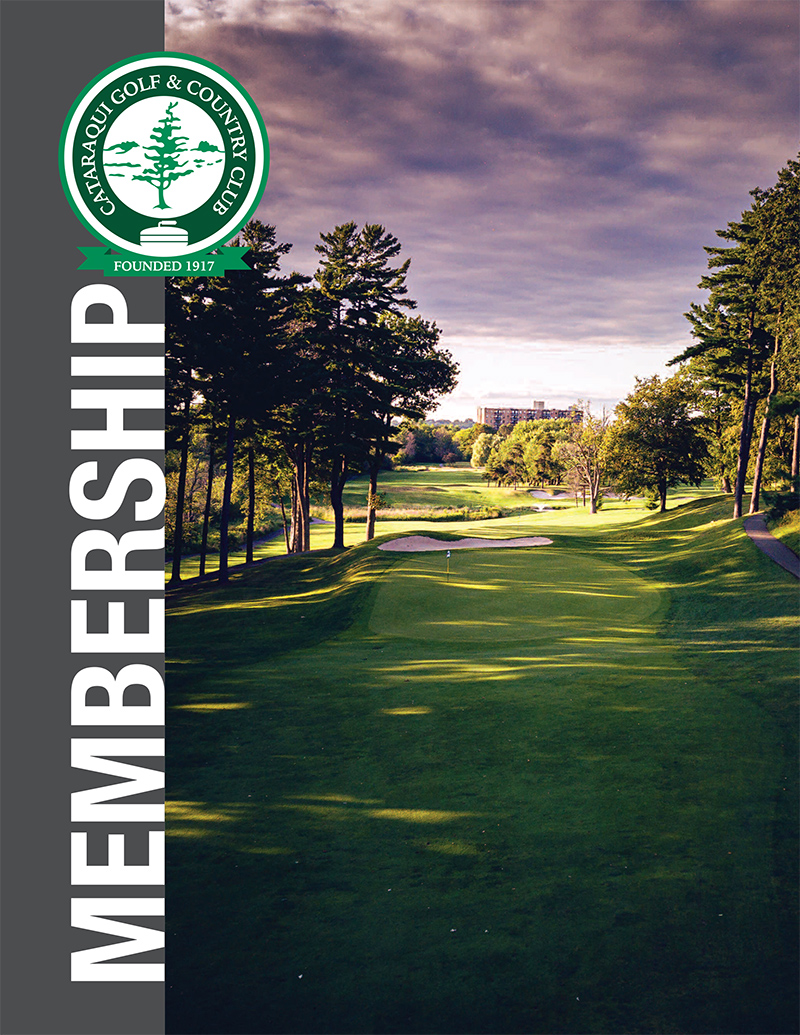 A Tremendous Private Membership Experience in Eastern Ontario
Classic, elegant, welcoming—Cataraqui is a private club that offers great golf, curling and social membership opportunities for those in Kingston and surrounding area.

For more than a century Cataraqui has offered a membership experience at a premium golf course. That includes tremendous award-winning curling, a classic Top 100 golf course, wonderful dining options and event hosting opportunities in the attractive clubhouse, as well as regular social events with the friends you'll meet at the club.

As a member you'll have access to our elaborate practice facility and short game area, as well as our course, designed by Stanley Thompson, Canada's best architect. By the end of your first round, you'll recognize why SCOREGolf has consistently called this one of the best courses in Canada.

For more information, please contact Chief Operating Officer Daniel Beauregard at DBeauregard@cataraqui.com, call 613-546-4221 ext. 100, or click on the cover image of the membership brochure above.

With numerous membership options, we have the right choice for you. Come and find out why Cataraqui is the best private club in Eastern Ontario.
"Thompson's understanding of the qualities of harmony, rhythm, balance, emphasis and proportion continue to work their magic on golfers today."
"Cataraqui is a fantastic members course that can be enjoyed over and over."