Power of Hope
Next Event MONDAY, AUGUST 28TH, 2023

It's estimated that one in every nine men in Canada will develop prostate cancer. With the support of the community, the Power of Hope golf tournament aims to raise funds, awareness and hope for men's health in our region.

Cataraqui Golf & Country Club's 3rd annual POWER of HOPE tournament, in support of the fight against Prostate Cancer, will be held on Monday, August 28th, 2023

The proceeds from this tournament will be used for equipment needed to maintain the Da Vinci robot, and for other specific items used in the process of saving the lives of patients living with prostate cancer .

Loved by surgeons and patients alike for its ease of use and faster recovery times, the da Vinci surgical robot is less invasive than conventional procedures, and lacks the awkwardness of laparoscopic (keyhole) surgery. Its biggest impact has been in urology, where it has a market monopoly on robot-assisted radical prostatectomies (RARP), the removal of the prostate and surrounding tissues to treat localized cancer. A robot-assisted procedure requires a few small abdominal incisions.

As a survivor myself, I have a keen interest in supporting University Hospitals Kingston Foundation (UHKF).

You can help by making a donation. Donations of $20 or greater will receive a tax receipt from UKHF. We welcome any and all contributions.

The Event Caddy link for registration is now open. See below.

Mike Laframboise, Power of Hope (Chair)
mal@kos.net or 613-561-2730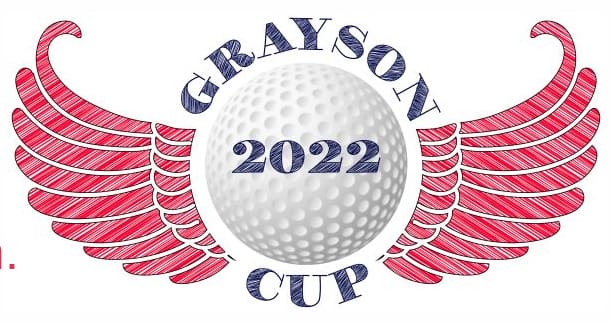 Grayson Cup 2022
Join us on Monday, October 2, 2023 from 11 a.m. to 6 p.m.

This event is very near and dear to my heart, as I take this opportunity to celebrate my son Grayson and all kids and families living with disabilities. Grayson was diagnosed with Angelmans Syndrome when he was just 18 months old. It was with all the love and support we received from our community and Easter Seals that allowed my family and I to accept, understand, and realize we are not alone, together our children and families can overcome even the most daunting obstacles, when we work together for inclusivity and accessibility.

Grayson Cup is a day for you to come out and continue to support families like mine, by participating in our second annual golf tournament. Join us for an amazing fun day out on the greens of the Cataraqui Golf & Country Club, having a day of fun while helping kids be kids. The festivities begin at noon with registration and lunch, followed by our shotgun start. There will be special hole prizes, silent auction, and fun activities for everyone. We will close our event off with a spectacular dinner and prizes. Your support will put a big smile on the faces of many kids with physical disabilities, helping them live a more accessible and inclusive life.

For more information about events and sponsorship opportunities, please contact Linda Clouthier at lclouthier@easterseals.org or 613-893-3240.

Linda Clouthier
Cat Fore! Kids
This year's annual "Cat fore! Kids" golf tournament in support of the BGC South East (Boys and Girls Club of Greater Kingston), Pathways to Education, and the Rotary Club of Kingston was held on Friday, May 26th, 2023, at the Cataraqui Golf and Country Club.

Watch for details coming soon for next year's event.
Rose of Hope
Event Date: Saturday June 24th, 2023

For 24 years the women of the Cataraqui Golf & Country Club have organized a charity golf tournament "The Rose of Hope" to raise money to benefit cancer patients in Eastern Ontario. Over the years the tournament has evolved and we have been able to donate over $2.7 million to our local community.

Click on the button below to make your Rose of Hope donation online.